Library Closed February 2 for Staff Training
The library will be closed on Friday, February 2 so staff can be trained on the new upcoming online catalog system and on our new anti-harassment policy. We apologize for any inconvenience.
Pay just half your fines and help the F.I.S.H. Food Pantry at the Same Time!
-- Applies to overdue items and existing fines on your account.
-- Only items checked out from the McHenry Public Library are eligible.
-- Lost/damaged items or accounts in collection are not eligible.
-- Fees collected will be donated to help families in need.

Finish Your High School Diploma through Us FREE!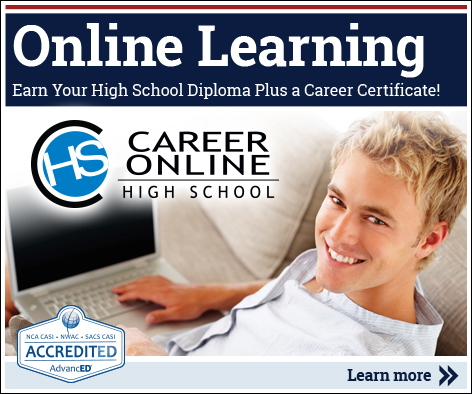 Due to its popularity, the library has purchased five additional scholarships for the Career Online High School program. Residents 21 and older who live in our district have the opportunity to finish their high school education by earning an accredited high school diploma and career certificate. This program is offered through a partnership with the Reaching Across Illinois Library System (RAILS) and Gale, part of Cengage Learning. To learn more, click here.