September is Library Card Signup Month!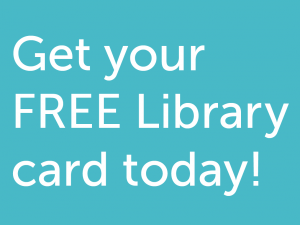 What's the smartet card in your wallet? Your library card! Cards are free to residents who live within our district and expire every two years. If you don't have one or yours has expired, it just takes a couple minutes to get one at the Checkout Desk. You'll need two forms if I.D. proving residency; one of which should be a photo I.D.
We want to make sure every eligible resident has a library card so they can check out materials and take advantage of the library's resources and services, like online research tools and downloadable ebooks, e-audio books, movies, music and magazines.
ComiCon CosPlay Contest Guidelines

Show off your Fandom and come dressed in your best cosplay (family friendly & no weapons, please) for a chance to win prizes at our 19th Annual ComiCon on October 4!
Judging Begins: 7:00 - Kids' contest; 7:20 - Teen contest; 8:00 - Adult contest

Judging criteria are largely based on the quality of the costume pieces and/or makeup, and likeness to source character. Attention to detail, the inclusion of props, or acting like the character are additional factors that may help decide in a contestant's favor. Contestants are encouraged to have fun and show off their awesome costumes!
Zinio Magazines, OneClick Digital Books Have New App

It's live! The new RBDigital app is here. For the first time in the industry, audiobooks, magazines and eBooks will be available in one easy-to-use app. OneClickdigital and Zinio Magazines for Libraries have combined into RBDigital, an app that will allow you to check out, listen to, and read all your titles from the same platform. The Zinio brand is being phased out.
Highlights of the New RBdigital App:
• USABILITY: You'll be able to access the OneClickdigital and RBDigital's Magazines for Libraries collections with a single log-in and password.
• DISCOVERABILITY: You'll have one location for searching, downloading, and reading/listening to our entire collection of audiobooks, magazines and eBooks.
• SEARCHABILITY: You no longer have to leave the app to search for content on a mobile website. With the embedded search function, you'll be able to search for magazines, audiobooks and eBooks within the app itself.
OneClick Digital App -- If you already have the OneClickdigital app on your device, it will automatically be updated to the new RBdigital app if you have selected to have your apps updated that way, or manually, if triggered by you. When you update the app, you can log in with the same credentials used for the OneClickdigital app. The new RBdigital app will have all of your previous checkouts along with stored wishlists, holds, and history, but those checkouts will need to be downloaded again.
RBDigital Magazines for Libraries App -- You'll receive a notification within the current Zinio for Libraries app alerting you that the new RBdigital app is available and giving you the option to download it. The message will also show a counter counting down the time frame for when the app will no longer function (currently planned for Sept. 8). When you install the new RBdigital app, you can log in with the same credentials used for the old Zinio for Libraries app. If you have questions or need help with the new app, see or call one of our Public Services staff at 815-385-0036.
Download the new app here:
Finish Your High School Diploma through Us FREE!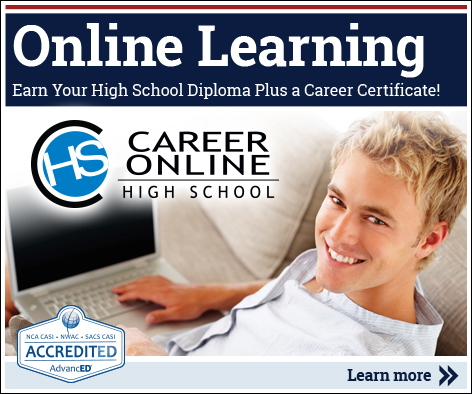 Due to its popularity, the library has purchased five additional scholarships for the Career Online High School program. Residents 21 and older who live in our district have the opportunity to finish their high school education by earning an accredited high school diploma and career certificate. This program is offered through a partnership with the Reaching Across Illinois Library System (RAILS) and Gale, part of Cengage Learning. To learn more, click here.