Spring Program Registration Has Started!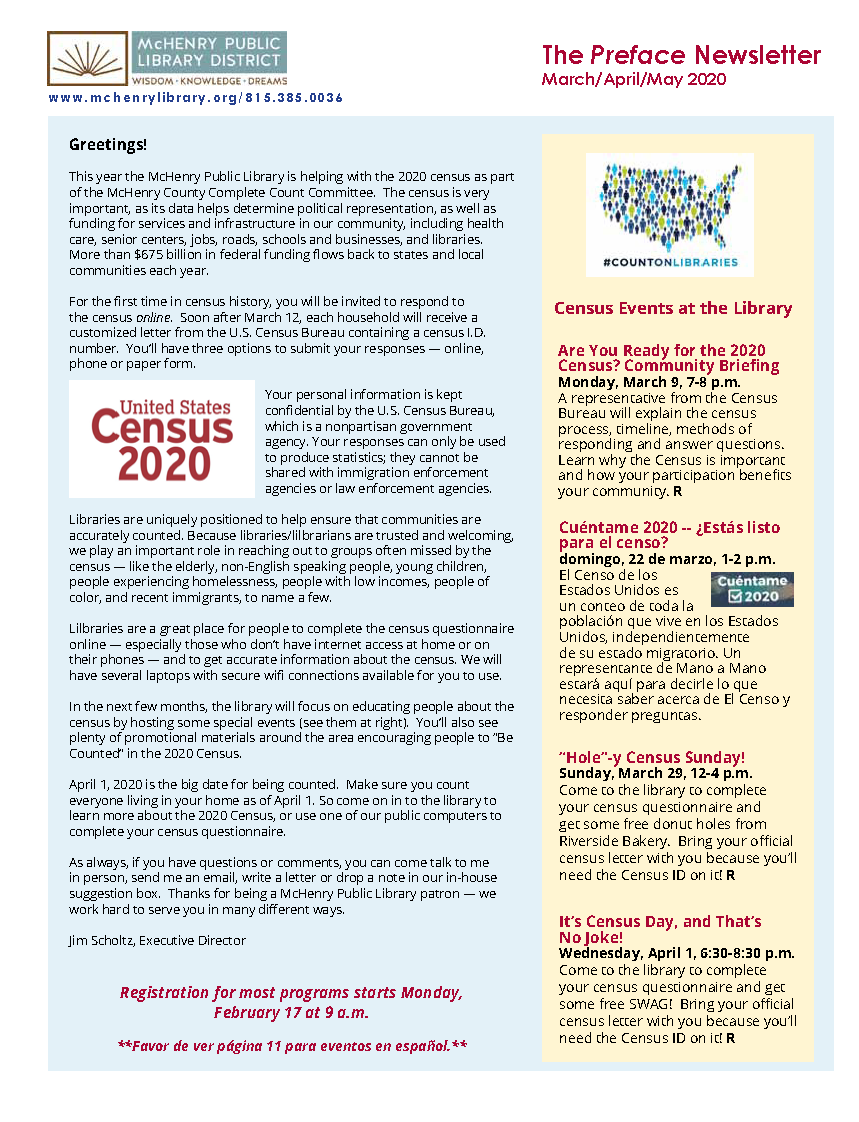 Sign up for March, April and May programs. For our complete lineup, see our new Spring newsletter.
Census 2020 -- Make Sure You're Counted!

The 2020 Census is coming soon! Learn more, attend an event, and find out how your library can help you get everyone in your household counted! Our first event is a Community Briefing on Monday, March 9 featuring a representative from the U.S. Census Bureau. Get the facts about the 2020 Census, and learn why participating is so important for you, your family and community.
Finish Your High School Diploma through Us FREE!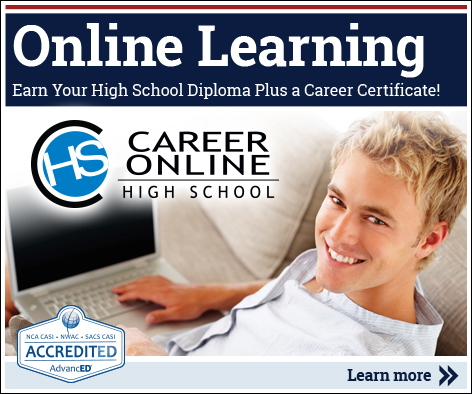 The library is offering scholarships for the Career Online High School program. Residents 21 and older who live in our district have the opportunity to finish their high school education by earning an accredited high school diploma and career certificate. This program is offered through a partnership with the Reaching Across Illinois Library System (RAILS) and Gale, part of Cengage Learning. To learn more, click here.