Summer Reading — June 1 - July 31, 2023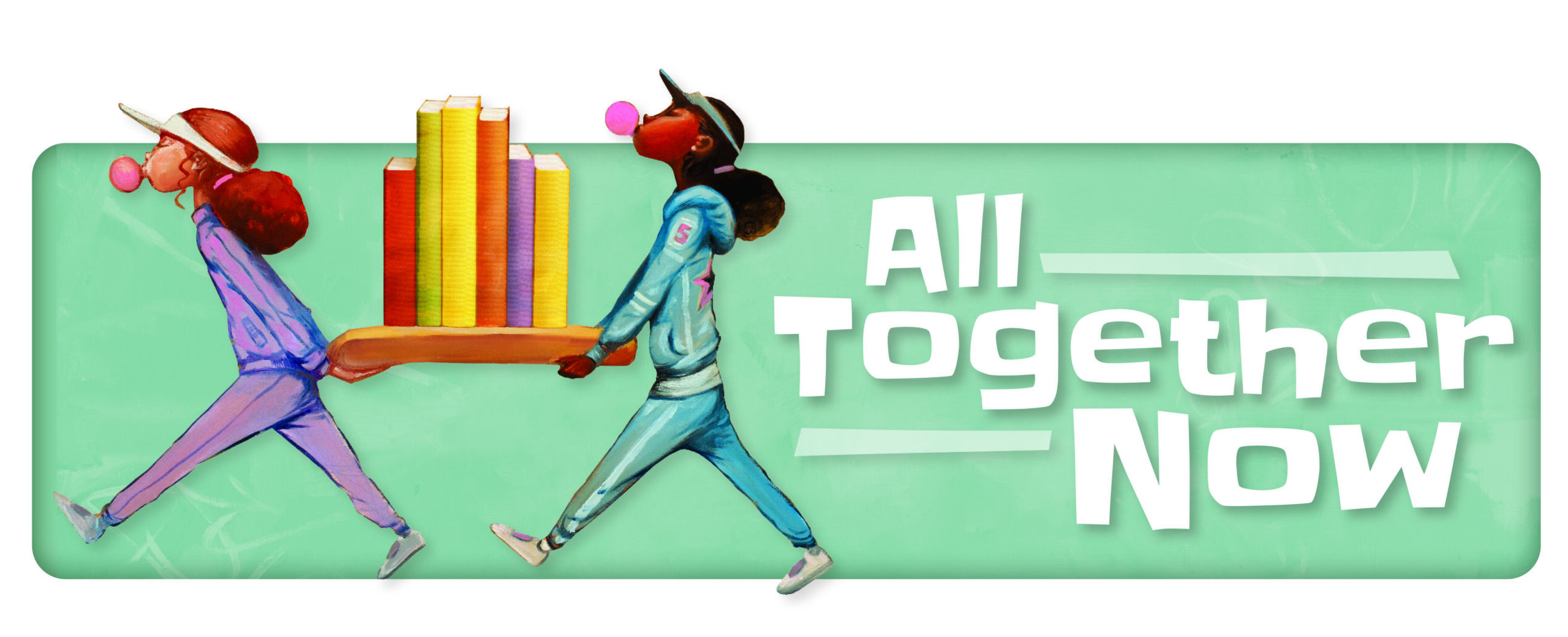 Explore All Together Now with Beanstack this summer! Log the minutes you read and the activities you complete to earn badges.
All participants who complete the challenge will receive a free book from the Friends of the McHenry Public Library District. Adults will be able to enter a drawing for one of two grand prizes. Kids, Tweens, and Teens will receive a halfway prize beginning 6/20, and a completion prize in addition to the book from the Friends. The last day to log time is July 31, 2023.
The first day to pick up completion prizes is August 1, 2023.
For more information, click here!
What is Beanstack?
Beanstack is a website and app where readers track their reading time. It's a one-stop-shop to not only register for reading programs, but also earn "badges" and enter to win prizes!
How to use Beanstack
Sign up one person or each family member by going to the Beanstack website.

Log the reading time of everyone in your family.
Earn virtual badges and be entered to win prizes.
How to sign up
Beanstack is easy to use and available both as a website and a mobile app that you can download. Get started by visiting our library's Beanstack website to create your account or log in if you already have an account. You can also register through the app (find out how under "Get the App"). You do not need to have a library card to sign up for and use Beanstack or participate in Summer Reading.
The app allows for everyone, even those without library cards, to register and participate in challenges! Choose how you would like to register (as an individual, registering a child, registering a family), and then complete all required fields (marked with *) in the online form.
For additional information, please use this brief tutorial.
Get the app
Prefer to use your mobile device? There's an app for that! Click on the appropriate link below to download the Beanstack Tracker app.
Once downloaded, open the app and follow the simple step-by-step prompts to create an account for yourself, your child, or your family. If you've already created your account through the website, you can skip this step and just sign in to your existing account with your registered username and password.
Registering on the Website vs. through the App: Since the app does not use our direct website link, the first prompt in creating your account is selecting "Find Your School or Library" and entering "McHenry Library" in the search option. Otherwise, the process is the same as registering on the website.
Troubleshooting
If you're having trouble using Beanstack check out their HelpDesk and enter your question. If you can't find the answer to your question there, our helpful librarians would be happy to assist you!